Legal Topics
You were always a source of confidence and welcome them when they rely on the services and legal advice on whether we are going to work out a partnership or a big business deal or otherwise of our business.
Recent Articles
How to choose your lawyer?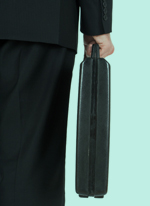 Most people do not have much experience with attorneys, so if finding a good lawyer becomes necessary, they may not know where to begin. There are many good and honest lawyers available to represent you. The information in this article will help you know for sure that you have found the right one.
Never just randomly pick a lawyer out of a phone book or directory to work on your case. Since you do not know anything about a lawyer using this method, you could end up with someone who is incompetent or inexperienced.
Sometimes, the best professionals are found through familiar sources. When looking for a lawyer, ask friends and family for recommendations. A word-of-mouth recommendation from a trusted individual is worth more than words on an advertising page. It is highly likely that you can find the best lawyer just by asking around.
Choosing a lawyer who is greatly experienced in cases like yours will end up lowering your bill, even if their hourly rate is higher. How? They will spend many less hours than their unexperienced counterparts and yet provide you with the same level of service and potentially better results in the end.
Use the Internet when vetting your lawyer. The web is an amazing tool that will really help you understand the strengths and weaknesses of your potential lawyers. You may find forum references about the lawyer you're considering. There may be great testimonials that sway your choice. You may even see a bit of their track record. Any which way, you've got a lot of intelligence at your finger tips.
Meet and interview a few lawyers before you hire one. Talking to each lawyer personally will give you a good chance to see if you have good rapport. Do not underestimate the importance of your lawyer's personality. An aggressive lawyer can be an advantage but an experienced and confident lawyer could help you win your case too. You should meet with different lawyer and find one who has the kind of personality and philosophy you need for your case. It is also a good opportunity to ask them key questions that will help you make an informed decision.